Recently I have been contacted by Ron Newcomb. He let me know about The Fantasy Network, a new SVOD (subscription-video-on-demand) service focusing on fantasy movies and series. It's a joint venture of Arrowstorm Entertainment (The CW's The Outpost), The Forge Studios (The Rangers), and Zombie Orpheus Entertainment (JourneyQuest). In a way it's a kind of Netflix for independent fantasy film makers.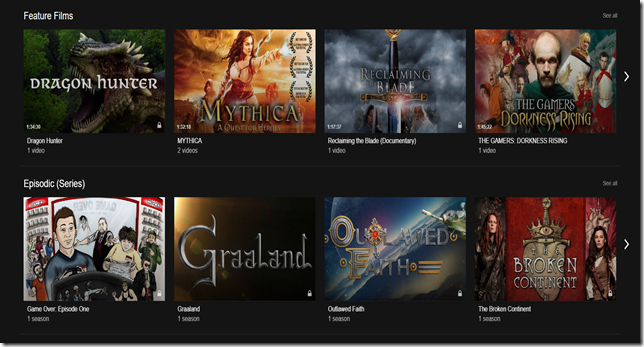 The subscription costs $5.99 per month or $40 per year. With a subscription you get access to all the content, but there's also free stuff on the site. I haven't had time to give it a closer look, but since Zombie Orpheus Entertainment is on-board I am definitely excited.
For more information, check out the press release or visit The Fantasy Network here.