Over the last decade or so, playing older editions of D&D or their modern simulacra has been pretty popular. Back in the day people wanted to play like in the old days, but since most older editions were out-of-print this was much harder than it is today. So eventually D&D fans started to make use the OGL in order to recreate their favorite editions of D&D.
Early examples where OSRIC, Labyrinth Lord and to a lesser extent Microlite20, which had an old-school variant called Microlite74. Over time the focus moved away from meticulously recreating old editions of D&D to creating something new. People put their own spin onto things, included house rules, or rebuilt the whole game from the ground up. Today I want to have a look at two less well-known OSR games worth your time.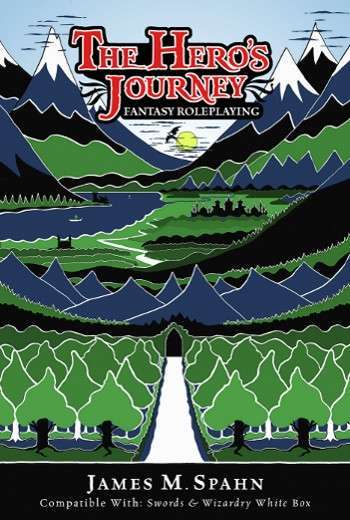 The first game on my list is James Spahn's "The Hero's Journey". It is based on Swords & Wizardry Whitebox, but deviates a lot from it. The first major change from regular D&D-based games is that it uses an additional attribute, Appearance, and changes Wisdom to Willpower. Armor doesn't change one's armor class (only shields do), but reduces damage caused. The game also uses variants on the standard classes, which helps to give it a different feel from most other D&D-based games. Last but not least "A Hero's Journey" has an interesting mechanic to create magic items. Weapons and armors can get magical properties if used in heroic deeds! As a cherry on top "The Hero's Journey" is an extremely well put together product with great art (including art pieces from Larry Elmore!).
A game I've actually mentioned before on this blog is Runehammer Games' Index Card RPG. Even though my experiences with it were mixed, I still think it's one of the most creative and interesting old-school-inspired titles out there. Check out my posts about the Index Card RPG here and here.
Both games are pretty inexpensive especially if you get the digital versions. Both games are also great examples on how you can take 40+ year-old concepts and still create something new with them. Both deviate from what people usually expect from a D&D-based game, but both do it in different ways. If you haven't done so, you should definitely check out both games. I am pretty sure you won't be disappointed.