Greg Saunders (check out my 2017 interview) is currently raising funds for his latest roleplaying game called "Golgotha Tabletop Roleplaying Game". It's a science fiction roleplaying game focused on exploration and discovery (with a bit of horror thrown in for good measure) made with The Black Hack.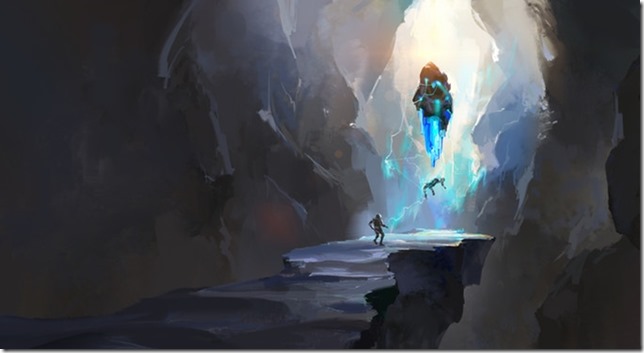 The Golgotha are dead worlds at the edge of human space, filled with the secrets of unknown inhuman cultures, and lost technology coveted by the Overseers. The player characters are scavengers exploring these dangerous and mysterious worlds in order to get their hands on priceless artifacts.
A game by Greg Saunders using the Black Hack and with a dark sci-fi setting? I have to admit I backed it as soon as Kickstarter informed me about the project! As with his other games the KS is mostly to raise funds for the art he's using. The games are usually already written and will be ready shortly after the campaign ends. That's why the estimated delivery in July is more than feasible. If you are a fan of Greg's work as I am, or if you're just interested in a unique rules-light sci-fi game, you should give this KS a closer look!
For more information on Golgotha check out the official project page.