Welcome to Day 7 of #RPGaDay2018. Week 2, day 2 of How… week.
The question for today is: How can a GM make the stakes important?
To me this is the flipside of today's question. The secret to make stakes important is considering what your players give you to work with.
Here is my video in English for Sunglar's Musings:
And the video in Spanish for Desde la Fosa:
Remember, you can join #RPGaDay, visit David F. Chapman's blog for more information or look for #RPGaDay2018 on Twitter.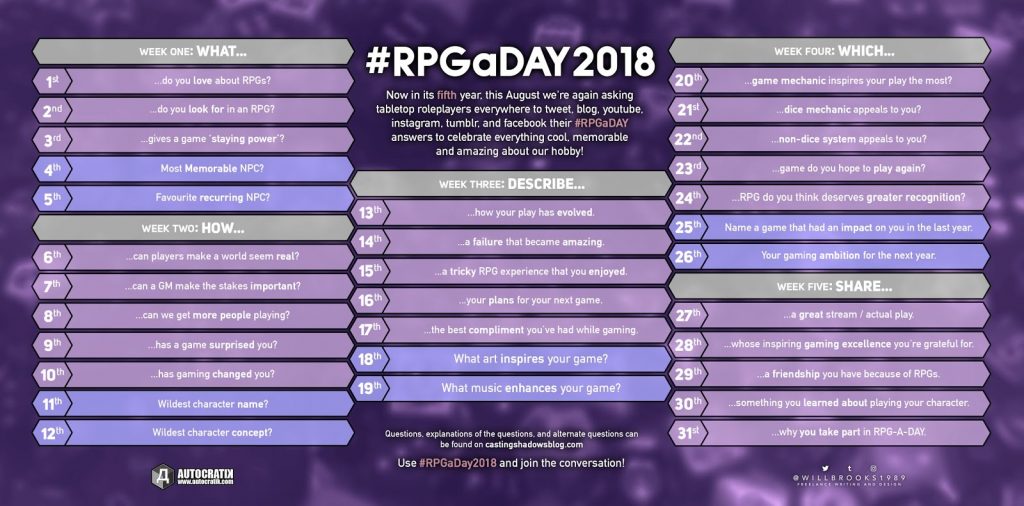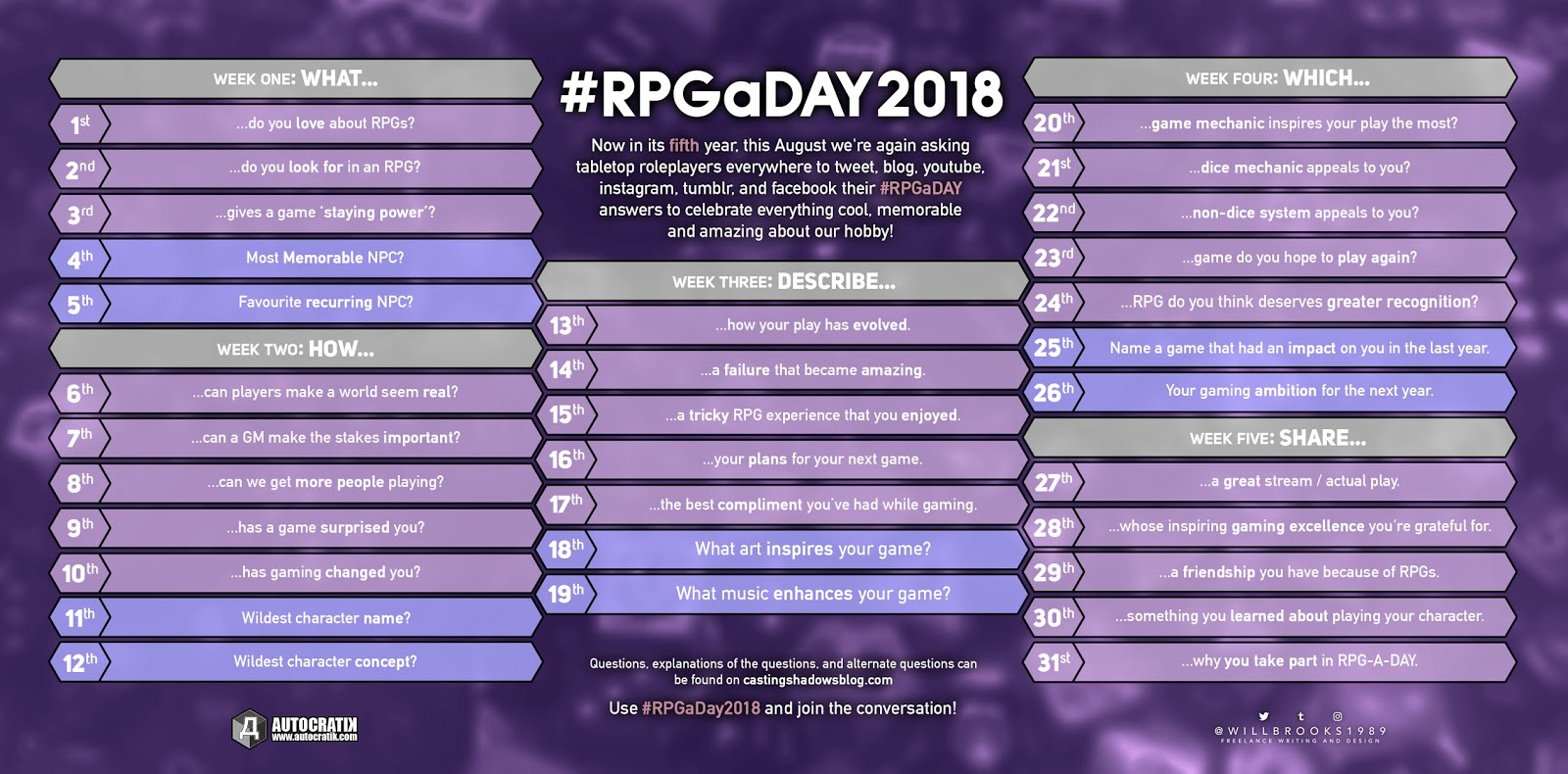 That's all for now. I'd love to hear what you think on the subject. See you tomorrow!