These are obviously not being posted on German time, since its already tomorrow there, but in Puerto Rico it is still August 10. Specifically, day 10 of #RPGaDay2018.
The question for day 10 of #RPGaDay is: How has gaming changed you?
I like this question. I go into the details on my answers in the following two videos.
Here is my video in English for Sunglar's Musings:
And the video in Spanish for Desde la Fosa:
Don't forget that it's never too late to join #RPGaDay, visit David F. Chapman's blog for more information or look for #RPGaDay2018 on Twitter.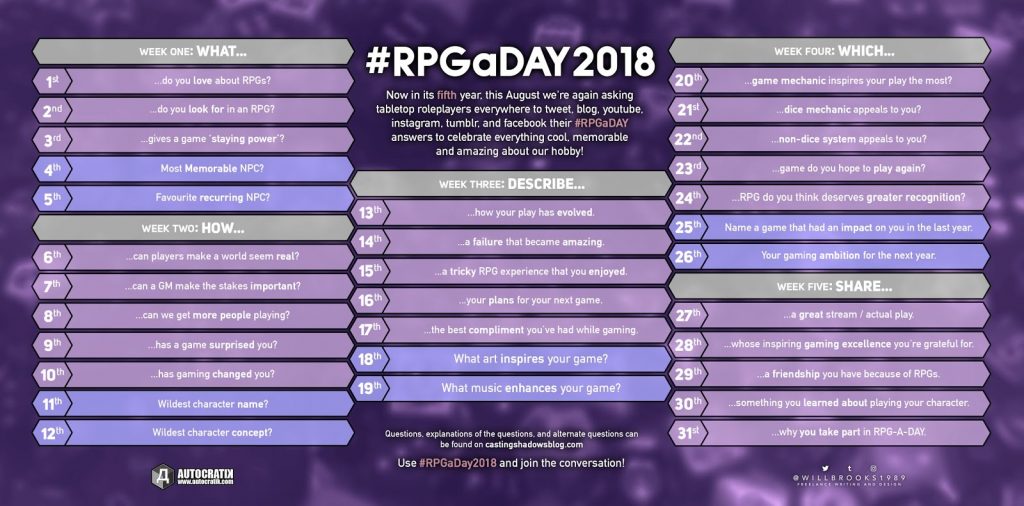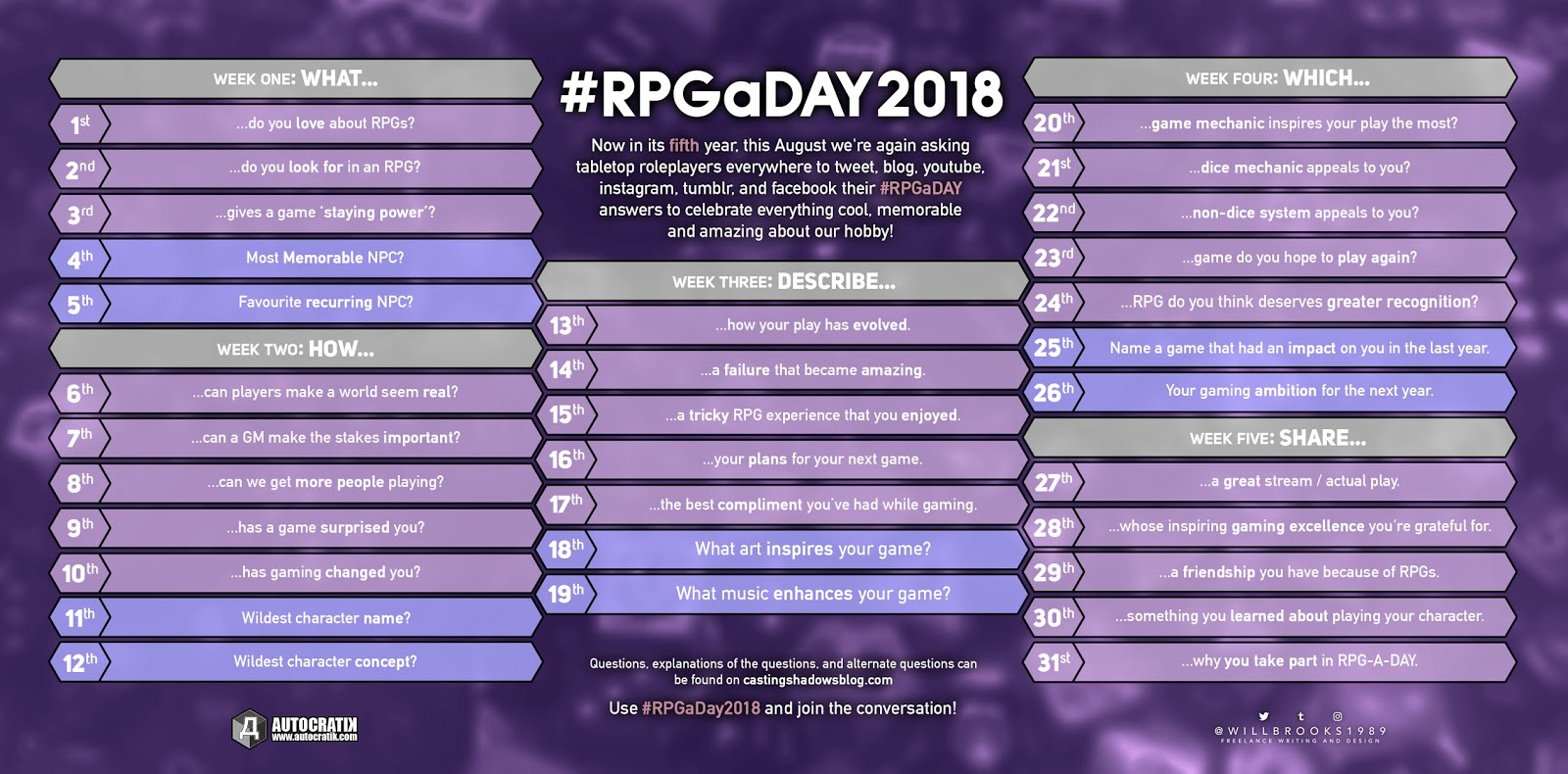 How has gaming changed you? Let us know in the comments. See you all tomorrow!