I mention that I plan on not falling behind on my #RPGaDay2018 posts, and I miss two days… jinx!
To be sincere, getting ready for the upcoming baby (Yes, I am going to be a dad!) means weekends are not a time to relax, there are so many things to do to get the house ready. That means I missed posting my videos for days 11 and 12, so I'm playing catch up and posting these two videos covering the topics for the two days I missed and the topic for today, day 13. The three topics are:
Day 11: Wildest character name?
Day 12: Wildest character concept?
Day 13: Describe how your play has evolved
First my video in English for Sunglar's Musings:
And now the video in Spanish for Desde la Fosa:
Correction… I say Dragon Knight in the videos, I meant Dragon Warrior. Sorry for the confusion.
Look for the #RPGaDay hashtag in social media so you can follow along with the community. Visit David F. Chapman's blog for more information or look for #RPGaDay2018 on Twitter.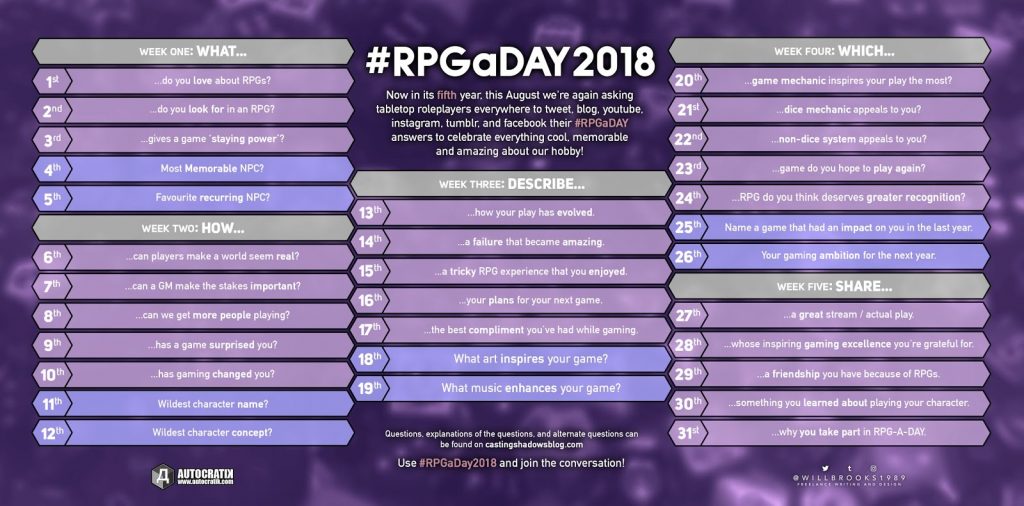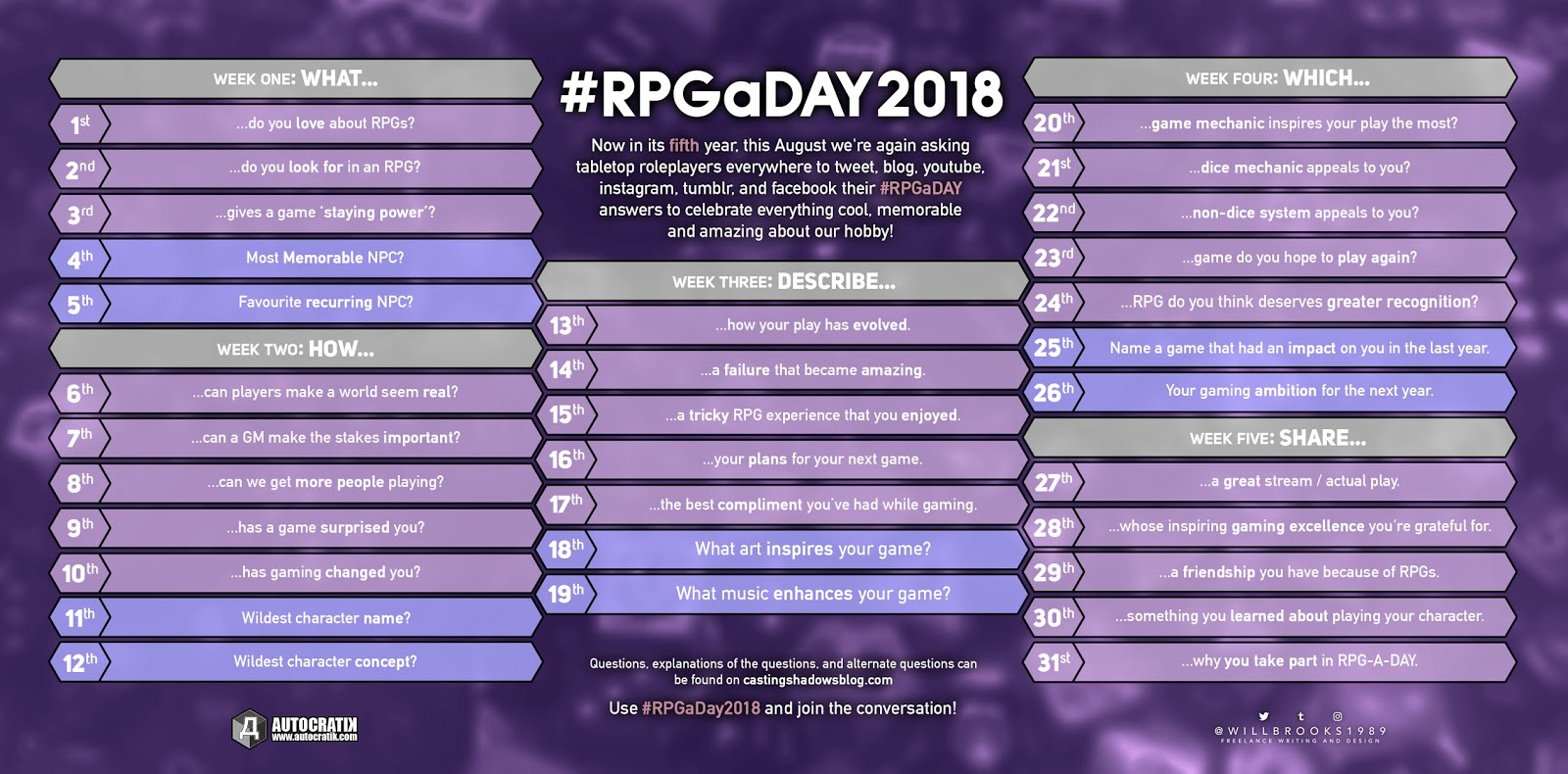 What are your takes on these topics? Leave us a comment, we love to hear from our readers. See you all tomorrow!