You all know the drill by now. I drop off the face of the Earth for a year, and come August when the stars are right, I awaken from my slumber and crawl back to the blog to share my stories and ideas form RPG a Day. Now it is #RPGaDay2019, and I've been doing this since 2015. Here is the first post from #RPGaDay2015.
Back then I posted most days, but for the last three years, I've been doing video entries for RPG a Day. In recent years I began to do two posts for each day, one in Spanish for the Desde la Fosa YouTube channel, part of an RPG project here in Puerto Rico with a couple of friends, and the English videos I would post in my personal YouTube channel. I've always collected them here in the blog, and I plan to do it again this year.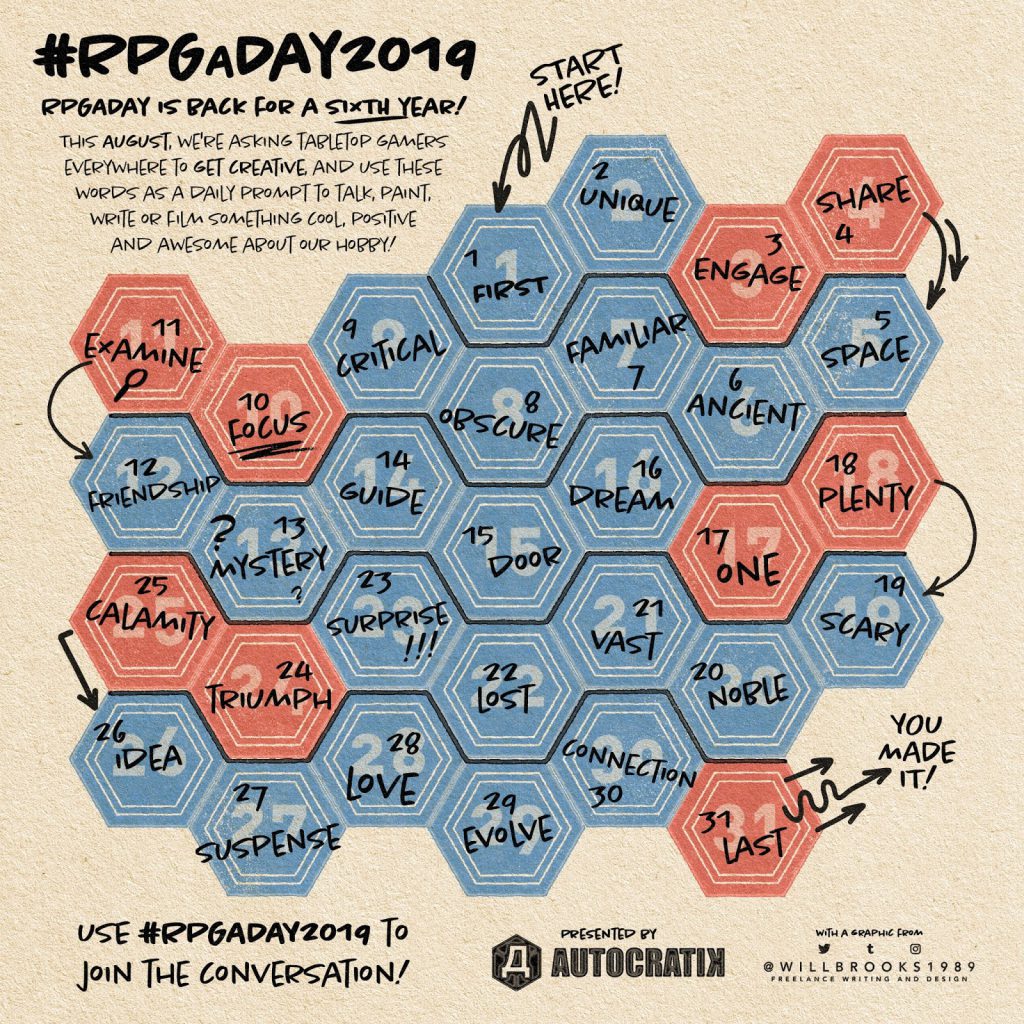 For #RPGaDay2019, the creator Autocratik changed things around, and instead of phrases or questions each day. Instead, we have one-word prompts that give participants leeway on how they interpret the concept and their response. It's been great and reading the posts and watching videos form participants I can tell the format has been a success.
What have I written about? Continue reading #RPGaDay 2019, let's do this one more time! (Days 1 to 4) →