Welcome back to day 14 of #RPGaDay2018. The question today is: Describe a failure that became amazing
This was a tough one… I kept drawing a blank, even my players were stumped for a troy to share. But, when I though about it long and hard I realized there was a story I could tell you.
Here the story of a failure that became amazing in English:
And the same story in Spanish:
Look for the #RPGaDay hashtag in social media so you can follow along with the community. Visit David F. Chapman's blog for more information or look for #RPGaDay2018 on Twitter.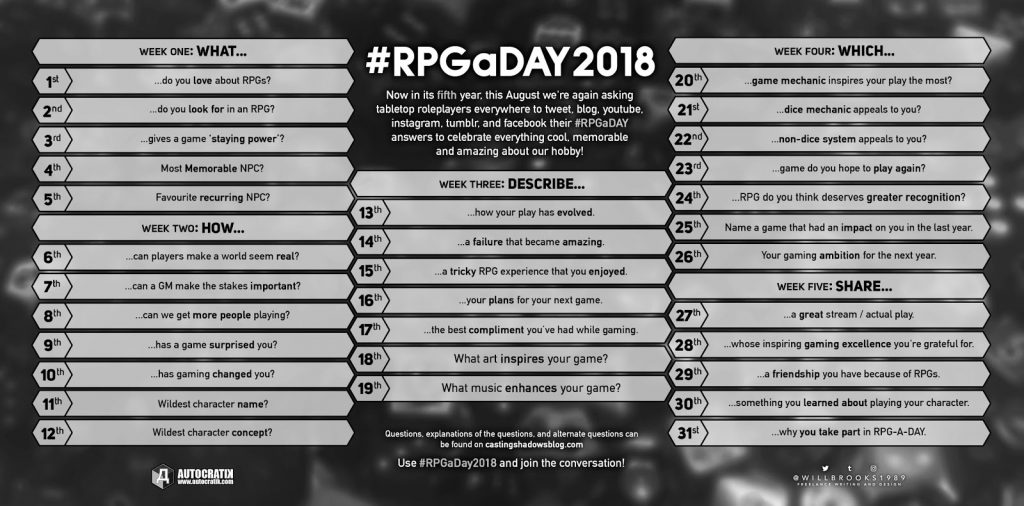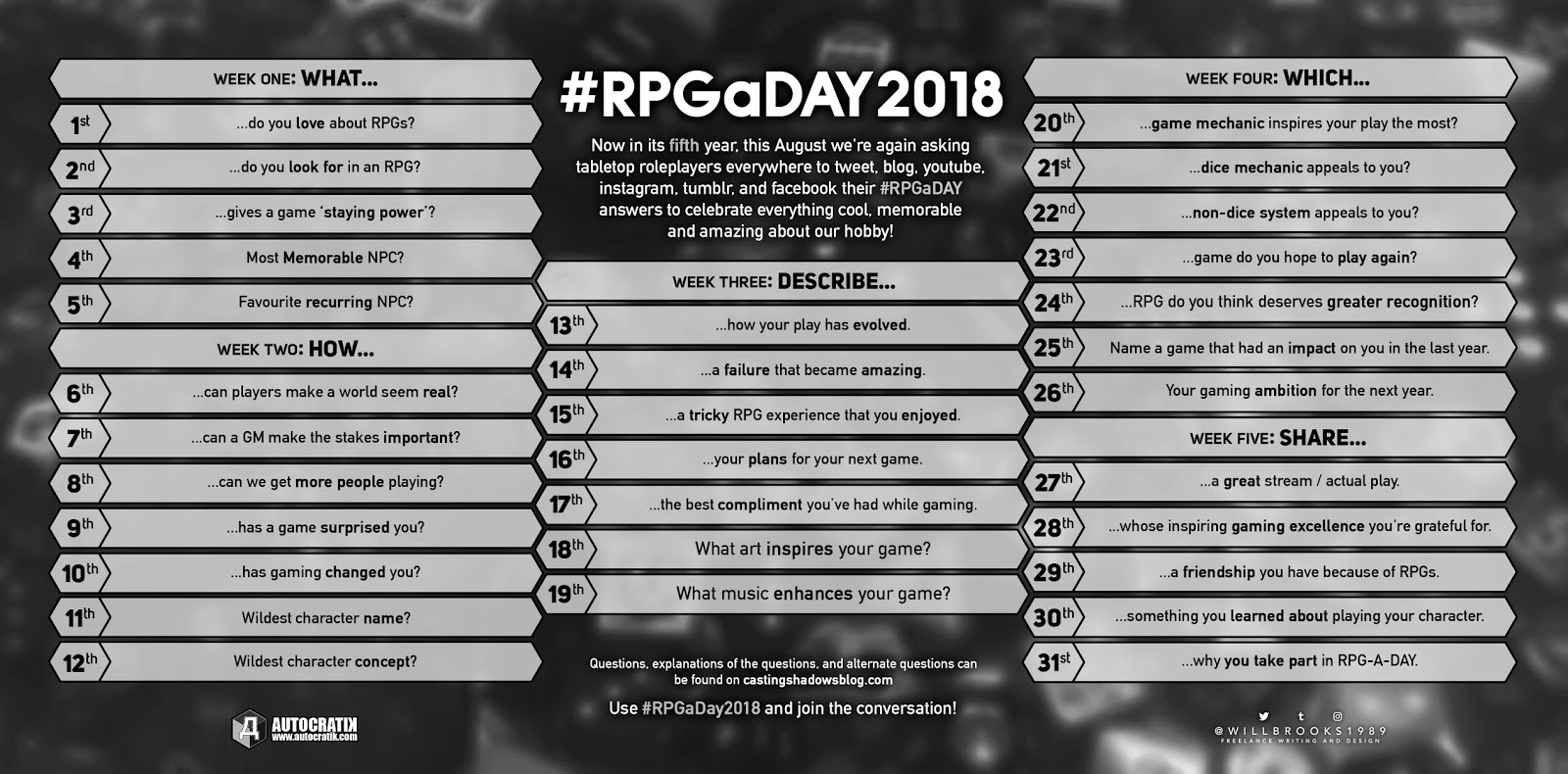 Looking forward to your comments and stories, see you tomorrow!